January 17, 2017
Through a partnership with Bluetowne your company is able to immediately expand your portfolio to include an end-user Help Desk support offering under your brand. Bluetowne delivers unparalleled service and support to your customers, and you realize the resulting recurring monthly revenue.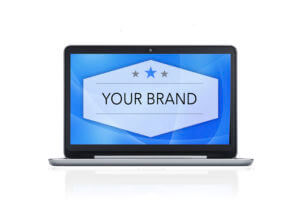 MT. PLEASANT, S.C. – January 17, 2016 – Bluetowne, a leading provider of innovative information technology solutions and infrastructure managed services, today announced the launch of its White Label Help Desk offering. Through a partnership with Bluetowne, companies such as MSP's and consulting firms are able to immediately expand their portfolio to include an end-user Help Desk support offering. The Help Desk offering is powered by Bluetowne's service delivery team and backed by its highly successful track record in delivering unparalleled help desk support and customer service. The partnering companies enjoy an expanded services portfolio and Help Desk offering under their brand, along with the resulting recurring monthly revenue. There is zero investment or ramp-up time to take the offering to market.
"As competition increases and hardware sales and margins decrease, many providers, MSPs and consulting firms are looking to expand their portfolio offering with complimentary services" said Eric Hartley, President, Bluetowne. "The prospect of learning a new offering and taking it to market can be extremely daunting, takes time, money, and shifts focus from what these companies do best. At the same time we understand the importance of servicing customers and providing them with a broad portfolio of services and solutions. That's why we created a partnership where a non-competing company can leverage its core competencies and our end-user Help Desk support offering—to be able to surround their clients with the best, most comprehensive solutions, while at the same time continuing to grow our business" commented Hartley. "The companies that partner with us are differentiating themselves in the market by bundling services and cutting through the noise in a crowded marketplace to attract more business from their competition."
In addition to powering the Help Desk offering and servicing the clients, Bluetowne provides partners with a comprehensive set of marketing tools to drive business development and enable them to go to market immediately. Partners have access to their client's records in Bluetowne's ticketing system where all end-user support requests are managed, providing full visibility into the interactions happening on the help desk level.
Ideal types of businesses for partnership include but are not limited to Audiovisual Solution Providers, Telecomm/VOIP Providers, Access Control/Security Camera Vendors, Structured Cabling Vendors, and any sole proprietors or small IT-related companies looking to expand their capabilities without adding additional staff and overhead.
For more information: https://bluetowne.com/white-label-help-desk/
About Bluetowne:
Bluetowne's mission is to provide expert, customized end-to-end IT solutions through remarkable customer service. From the mouse to the datacenter, we serve as trusted advisors to clients of all types and sizes and across all verticals locally (including Mt. Pleasant, SC, Charleston, SC, and Summerville, SC) and regionally to advance customer achievement through efficient and cost effective execution. Visit www.bluetowne.com or call 843.352.0130 for more information.