September 19, 2016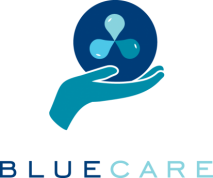 You're buried. You've got looming deadlines, projects to manage and new ones to roll out. What you need are some extra hands to make sure your end-users get what they need, when they need it.
Let your internal team focus on more strategic projects by outsourcing your Help Desk needs to Bluetowne, and rest easy knowing you're covered with our BlueCare managed platform services offering. From the moment your call is answered, you'll know you've got the right person on the line and that you're our top priority. Our support team is responsive, professional, and superior – and our goal is to keep your users up, running, and satisfied. And, you won't find more competitive pricing anywhere – which translates to money in the bank. We offer personalized monthly service desk plans, and on-demand optional services are also available including disaster recovery, service and email hosting, and security monitoring and remediation. 
A better relationship also starts with transparency and trust – which is why we spell out exactly what is included in our BlueCare per user monthly cost. Unlike other providers, Bluetowne will never nickel and dime you for "extras" like changes, software updates, software installs, software uninstalls and user swaps. That's all covered. Our ultimate goal is to make your life easier by not only handling your daily IT needs so you can free yourself to focus on growing your business, but by doing it with your bottom line in mind.
Whether you're looking for a trusted partner to fill the role of an in-house IT department or you need supplemental support for your existing team, we can help.  We're all about flexible, custom solutions.
Let Bluetowne handle your end-user support so your business can:
– Operate more efficiently and effectively.
– Enhance end-user productivity and satisfaction.
– Reduce operating costs.
– Refocus on promoting growth and profit.
With BlueCare, receive proactive management and support for:
– PC, Server and Network Setup, Configuration & Maintenance.
– Application Installation & Configuration.
– User Account Creation & Changes
– Shared Folder Security Creation & Configuration
– Virus and Malware Removal and Cleanup
– Microsoft Office and Browser Configuration
– Email Application, Account Creation & Configuration
– CAD and Graphics Application Installation
– Cloud Migration & Configuration
– Mobile Device Setup
BlueCare also includes the installation of our Bluetowne Remote Service Desk application. What that means for you is any time you run into a problem, you can open a ticket using the handy icon on your computer. You can also request support via phone, e-mail or the live chat feature. We will take it from there, and our rockstar engineers will see your issue through to resolution!
Seriously, IT can be this easy.
LEARN MORE: [email protected]