June 5, 2017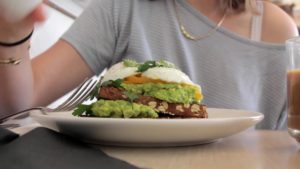 Because life and work move fast, and you have enough on your plate.  Free yourself to focus on more strategic business initiatives, while Bluetowne handles your daily IT operations. 
We know every business's technology needs are different and that having the right IT support in place is mission-critical. Bluetowne provides customized solutions to fit your business and budget. Your employees will be supported and IT systems monitored, where any potential issues are resolved before they can present a problem. Our Managed IT Support offering eliminates the need to have dedicated resources in-house, and positions your company to benefit from Bluetowne's wealth of experience and intimate knowledge of your environment.
End-User Support
Make sure your end-users get what they need, when they need it. Providing around-the-clock help desk support for end-users is a potentially unrealistic endeavor, yet keeping employees up and running is absolutely critical to driving your business forward. Bluetowne provides responsive, seamless and high quality support to your end-users so your business can:
Operate more efficiently and effectively
Enhance End-User productivity and satisfaction
Reduce operating costs
Refocus on promoting growth and profit
Proactive Maintenance and Monitoring
Our monitoring and management services provide 24/7 observations of key items on your network. Data is collected around the clock, and we know when things happen on your network before you do. Our service team will manage the correction and remediation of problems and performance items proactively and effectively. With Bluetowne's proactive maintenance & monitoring of your infrastructure, your business will:
Ensure the greatest possible availability and performance
Enjoy the peace of mind associated with a reliable and secure platform
Avoid the stress and cost associated with an unforseen network outage
The Bluetowne Advantage
To us, what matters most is that technology is helping to provide your business with a competitive edge, and a clear path forward to help you achieve your business goals. The Bluetowne team is here to provide superior customer service and support 24/7/365 – freeing you to focus on growing your business. Partner with Bluetowne to experience:
Highly responsive and superior customer service
Skilled and knowledgeable engineers who get it right the first time and have a proven track record of success
A team that has fun along the way. We take the work we do (but not ourselves) too seriously.
Learn more, or contact us to talk about how we can help: 843.352.0130 or [email protected]
Your only regret will be that you didn't partner with us sooner.